About NCC
NCC is a voluntary curriculum of students. Both Boys and Girls can join in senior division (SD)/ Senior Wing (SW) from Class XI. The maximum age for enrolment for SD/SW is 26 years. The NCC is headed by Director General (DG), an Army officer of the Rank of Lieutenant General, who is responsible for the functioning of the NCC in the country. Although the NCC organizations are administered through the Ministry of Defence and the Hon'ble Defence Secretary is overall in-charge, who is responsible for efficient functioning of the NCC.
The NCC troop of our college is under 50 Bengal Bn. NCC, Bolpur which is also included under Burdwan Group of West Bengal & Sikkim Directorate. Now, NCC is a course of three years, in same condition the 2nd and 3rd year cadets will be sent to appear 'B' and 'C' certificate examination with grading either 'A', 'B' or 'C' if they are passed. We perform many social services like Blood Donation Camp, Sawshata Avijan, Time to Time Rally, and Speech for Social Awareness Programme, NCC day celebration and even the National Flag hoist especially on 26th January and 15th August.
During the NCC course, cadets participate so many camps such as NIC, RDC, TSC, BLC, ALC, Army Attachment, Mountaineering & CATC etc. There are many cadets of our college either 'B or 'C' certificate holders at present they are employed in Indian Military, Para Military, W.B. Police, civic Police etc. NCC involves itself to make good nation, so we are proud of having NCC in our college.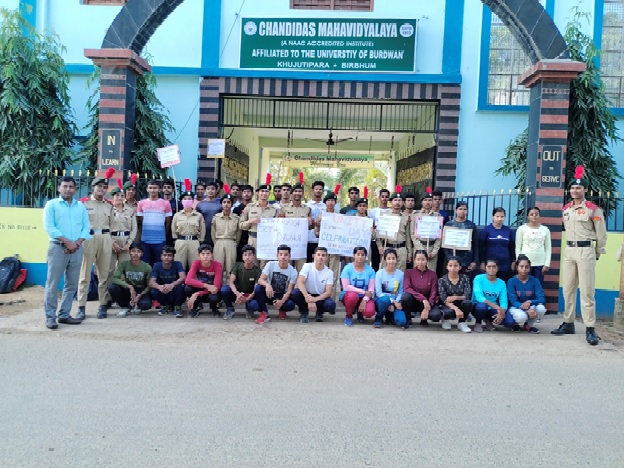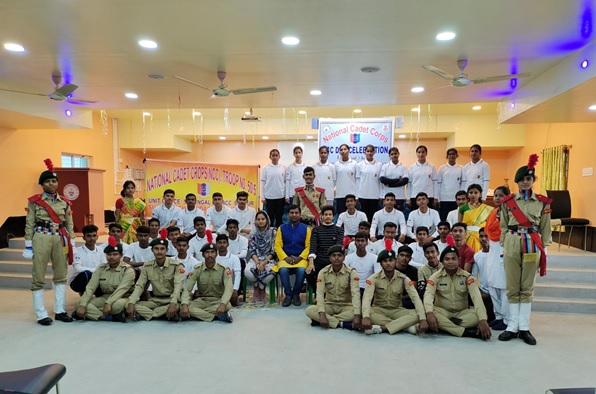 Unity Day Observation, 31.10.2022 NCC Day Celebration, 27.11.2022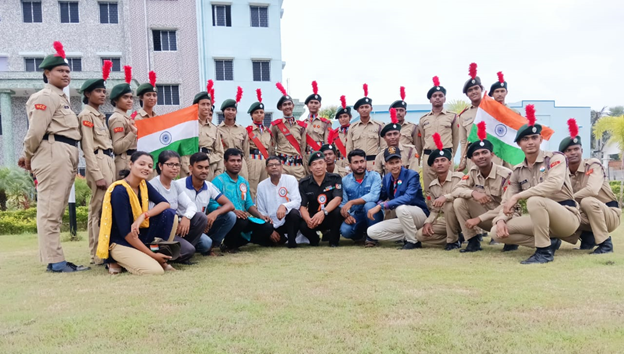 Independence Day Celebration, 15.08.2022
Contact: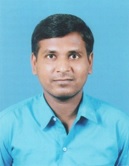 Prof. Md Hefjullah
Care Taker Officer (CTO)
Mob : +91 9732292416
E-mail : mdhefjullah@gmail.com