Department of Bengali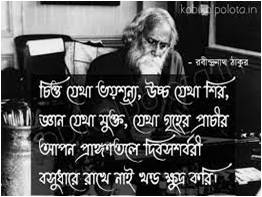 About the Department
The Bengali Department of this college started its journey from 1972 . Teachers from other disciplines devoted their time in this department in its early stage.Prof. Lalita Ghosh, Prof. Annadasankar Ghosh,Prof. suvra Ghosh and many other luminaries took regular classes for a long time. The Department formally started functioning in 1998. In 2001, Prof. susmita Sen(Das) joined, followed by Prof. Lalati Ghosh as Assistant Professor. Dr. Kohinur Begum for some time and Prof. suvra Ghosh served the department for many years. The department gathered the critical mass of faculties, after joining of many eminent academics such as Dr. Sutapa Pal, Dr. Samsun Niher,Prof. Niranjan Mukherjee ,Prof. Anaware Murshid and Prof. Jasimuddin Mollick .
The mission of the Department of Bengali aims at equipping students with in-depth knowledge and intellectual tools to engage global and nation specific linguistic challenges arising in the area of literary studies.
The vision of the department endeavors to generate new knowledge and produce students who are trained in literary studies specifically in Bengali language along with interdisciplinary connections with three other language and literature disciplines of this Institution. The Department of Bengali strives to pursue academic excellence in Teaching-Learning process, Research and Extension.
Course: (Undergraduate):
Semester Wise Three years B.A. Honours Course (Under CBCS,The University of Burdwan) - View Syllabus
Intake Capacity: 71
Research Activities:
The faculty members are actively involved in research and teaching activities, apart from their regular duties in college. The research areas are versatile in character in various areas of language & Literature and its multi-disciplinary components; such as- 'Marginalized Women in Literature' ,'Nineteenth Century Bengali Literature and Culture', 'Comparative Literature', 'Translation and Poetry', 'The Aesthetics and Politics of Bengali Literature in Colonial Period', 'Linguistics , Narratology and Children's Literature', 'Structure and Style of Novels', 'Translation Literature and Rabindranath as a Translator', 'On Self Translation By Rabindranath Tagore', 'The Literature of Bangladesh', 'The Psycho-Cultural aspect of Modern Bengali Literature', 'Old and Medieval Period of Bengali Literature' etc. The teachers of the Department also participate in various workshops, seminars and script a number of pioneering papers on contemporary and relevant issues they also contribute research articles in reputed journals and books. Teachers, along with their students, are actively involved in editing magazines and books. The department has always attempted to inspire the critical and analytical skills of students through dissertation, seminar, etc.