DEPARTMENT OF CHEMISTRY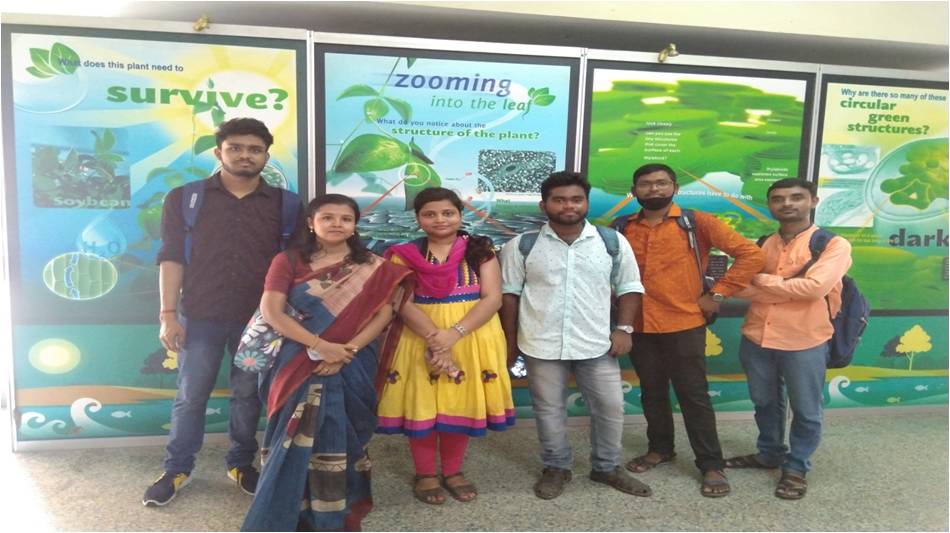 About the Department:
Chemistry is a fundamental branch of science devoted to the study of the nature, properties, composition and interaction of matter. Chemistry covers broadly three branches, viz. organic, inorganic and physical chemistry. However, today's scientific world demands scientists to think across disciplines. Our department was established in1972. Since then, the department is involved in teaching three year chemistry general degree course affiliated under the University of Burdwan. The department has produced many successful students over the years and many of them established in different fields like chemical industry, pharmacy, nursing etc. The department is committed to provide quality education to the students so that they can get a successful carrier.
Vision:
To provide strong fundamentals in Basic Sciences at the undergraduate level and to develop research atmosphere in the institute.

To introduce innovative teaching protocols this will help to flourish the professional etiquette of the students.
Mission:
To achieve excellence in Teaching and Research.

To conserve and promote cultural heritage, humanistic and spiritual values.

To inculcate the significance of Basic Sciences to students.

To instruct and enhance the advanced knowledge & skills of Chemistry to students.
Number of Teaching Posts: Assistant Professor (01)
Student Profile:
Student Teacher ratio: 30:1
Student Result in the University Examination:
Pass percentage is 100% in the university examination for the last three years.

This year all the students obtained CGPA of more than 7 in the final examination.
Departmental Activity:
The department organised one national webinar on "Scientific Approaches Towards Covid-19 pandemic" last year ( 2020) in collaboration with department of Zoology, Botany, Physics and Mathematics of this institution.
Infrastructural Facilities:
There is a departmental room with a desktop and internet facility.

The department has well-equipped laboratories and lab is equipped with the modern and latest equipment to provide good hands-on experience to students in all the areas of their curriculum and to facilitate research activities.

The department uses laptop, LCD projectors and overhead projector for classes when it requires.

A number of smart classrooms are there in the college and department regularly conduct smart classes.
Future Plans:
Upgradation of laboratory
Departmental library setting
Set up of departmental own gas plant
Organizing more seminar/Webinar/Special lectures
Introduction of Honours Course
Departmental Academic Calendar 2022-23 - Click here
Departmental Academic Calendar 2023-24 - Click here
Departmental Syllabus Distribution 2022-23 - Click here
Departmental Syllabus Distribution 2023-24 - Click here
Departmental Teaching Module 2022-23 - Click here
Departmental Teaching Module 2023-24 - Click here