THE DEPARTMENT OF ZOOLOGY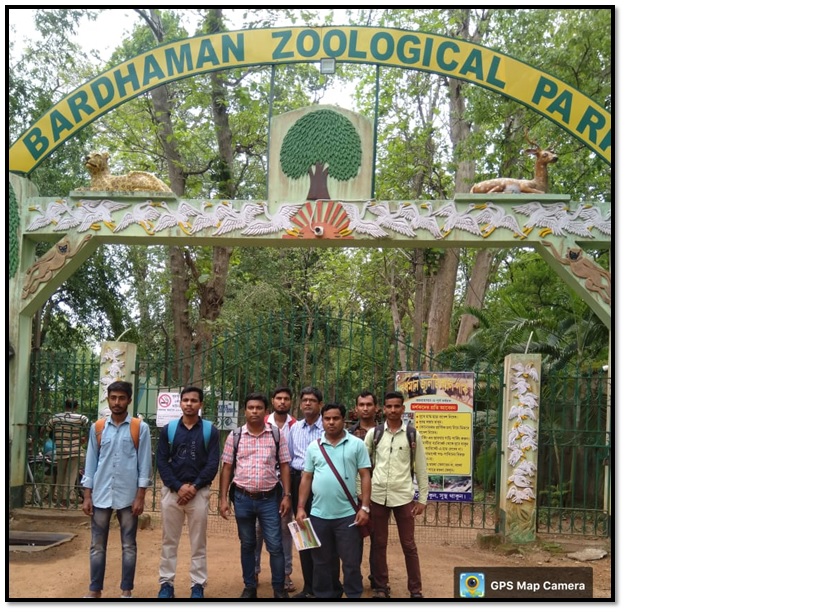 The Department of Zoology was established in 2001. Since then, the department is involved in teaching three year Zoology General Degree course and affiliated under the University of Burdwan.The department has produced many successful students over the years and many of them have established themselves in different fields including- Nursing, Army- Nursing, Pharmacology etc. The department is committed to provide quality education to the students so that they can have a successful carrier. The department is constantly evolving to meet the needs and implementing new ways of teaching-learning methods.For the last few years, the department is mainly focusing on implementation of ICT tools for the improvement of teaching-learning method and introducing more and more smart classes every year.
Vision:
Holistic development of our students so that they can contribute to their own welfare and betterment of the society.
Mission:
Consistent with our vision, our mission is-
To provide a supportive and caring learning environment for our students so that they can excel in this field of animal science

To encourage our students for higher studies, research and employment

To acquire basic knowledge and skills in certain applied branches to enable our students for self-employment

To enhance awarenessamong our studentsabout the need for the conservation of the biosphere
Number of Teaching Posts
| | | |
| --- | --- | --- |
| Name of the post | Sanctioned | Filled |
| Professor | NA | NA |
| Associate Professor** | 00 | 00 |
| Assistant Professor | 01 | 01 |
** Entry level posts are of Assistant Professor, upgraded to Associate Professor through CAS
Student Profile
Student Teacher Ratio:14:1
Student Result in the University Examination:
Pass percentage is 100% in the University Examination for the last three years.

This year all the students obtained CGPA of more than 7 in the final examination.
Departmental Activities
The department organized one National Webinar on "Scientific approaches towards Covid-19 pandemic" last year (2020) in collaboration with department of Botany, Chemistry, Physics & Mathematics of this institution.
Infrastructural Facilities
One moderately equipped laboratory.

There is sufficient number of books in the College Library for the studentsand teachers. In addition, there is a seminar library with some reference books.FacultymembersandthestudentcanusetheonlinelibraryINFLIBNET.

TheDepartment uses laptop,L.C.D projector and overhead projector forclasseswhenit requires.

Thereis adepartmentalroomwithDesktop andinternetconnectivity.

Thereisacomputercentreincollegewithinternetconnectivity;thedepartmentalstudentstakethefacilitiestousetheinternetthere.

ThereisaSeminarroomincollege.Departmentorganizesseminarthere.

There are a number of smart classrooms in college and the department regularly conducts smart classesthere.
Future Plans
Upgradation of laboratory

Setting up of Departmental Library.

Setting up an Animal House for research works.

Organizing more Seminar/Webinar/Special lectures.

Introduction of Honours Course.
Departmental Academic Calendar 2022-23 : Click here
Departmental Academic Calendar 2023-24 : Click here
Departmental Syllabus Distribution 2022-23 : Click here
Departmental Syllabus Distribution 2023-24 : Click here
Departmental Teaching Module 2022-23 : Click here
Departmental Teaching Module 2023-24 : Click here