SERVICES CENTRAL LIBRARY
Library is a central hub in any of the institution and also backbone of our education system. The library is committed to support students, researchers and faculty members and always concerned to satisfy the users.
The following services are available:
Circulation Service
Internet & e-Journals Service
Current Awareness Service
Reference Service
Reprographic Service
Printing Service
User Orientation
STACK ROOM
The collected information materials of the library including books have been organized and maintained subject wise in multistoried stacks for the users by open access as following.
Stack Room-1: Bengali, English, Geography, History
Stack Room-2: Mathematics, Physics, Chemistry, Zoology, Botany, Sanskrit, Philosophy, Political Science, Economics and Commerce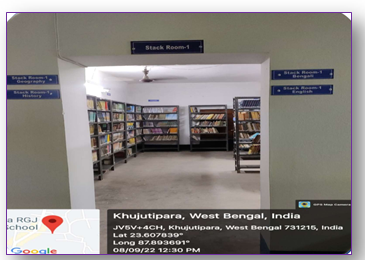 View of Stack Room – 1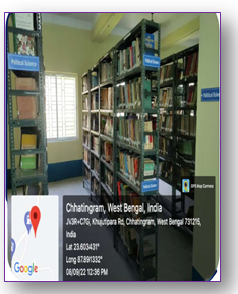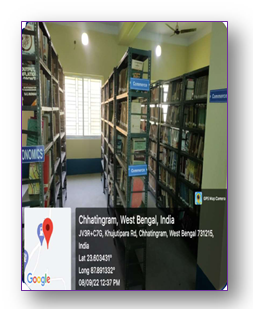 View of Stack Room – 2