About College Library
The College Library was established along-with the establishment of the college in 1972 in order to meet the academic and research needs of the Teachers and the students. The college Library provides books, journals, magazines as well as current information on various topics to fulfill the need of the academic communities. It has built up a rich collection on all branches of Science, Arts and Commerce. It is a member of N-LIST Consortium for on line subscription of e-books & e- journals. It also possesses well equipped reading rooms both for the teachers and the students separately. Students may consult the librarian for any kind of support in the library, if necessary.
Name of the Librarian: Md. Alamgir Khan
Profile of Md. Alamgir Khan : Click Here for C.V.
Library Profile at a glance - Click here
Library at a glance

| | | |
| --- | --- | --- |
| Year of Establishment | : | 1972 |
| Library Hours | : | 10 a.m - 4 p.m. |
| Library open | : | Monday - Saturday (6 days except holidays) |
| Total Collection as on (31.03.2018) | : | 23237 |
| | | |
| | | |
| | | |
| | | |
| Library Access | : | Open Access & Closed Access |
| Library Security system | : | Manual Security & CCTV systems |
| | | |
| Status of Automation | : | Automated Database (partial) |
| Library Software | : | KOHA |
| | | |
| | | |

Library Services:

Bibliographic Service
Reference Service
Information Service
Photocopy Facilities
Internet Facilities
Online Access through N-LIST
Database Search through INFLIBNET
Lending facilities for books
Display of Information regarding arrival of Books
Career Guidance Service
Reading facilities
User Orientation
Contact details-
Dr. Md Alamgir Khan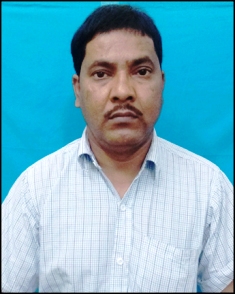 Librarian
E-mail- alamgir.cm@gmail.com
Mobile no- 8348905054 / 9434817910